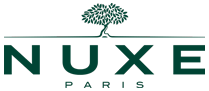 NUXE Refreshing After Sun Lotion for Face & Body 200ml & After Sun Hair & Body Shampoo Duo
RRP £27.00
£22.95
You Save 15%
Ideal for: use throughout and after sun exposure.
The perfect duo designed for your Summer holiday this year, the NUXE Refreshing After Sun Lotion for Face & Body & After Sun Hair & Body Shampoo Duo provides your hair and body with the protection and hydration it needs to stay looking healthy, radiant and nourished!
Apply After-Sun generously to skin and hair after sun exposure.
Spray protective oil into hair before sun exposure and throughout the day.
Designed for all hair and skin types to help protect and strengthen, enriched with sun and water flowers, this luxurious sun duo will moisturise, smooth and hydrate your skin and locks.