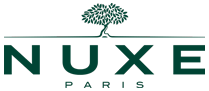 NUXE Refreshing After-Sun Lotion for Face and Body 200ml
RRP £17.50
£15.75
You Save 10%
Ideal for: Soothing skin after sun exposure.
NUXE Refreshing After-Sun Lotion for Face and Body is an expert blend of sun and water flowers that work to both soothe the skin following sun exposure, and prolong and enhance a natural tan. A non-comedogenic cream, it's suitable for both face and body, and works to hydrate and nourish the skin. This satiny lotion contains a delicate fragrance and a wealth of high potency ingredients that repair and heal sun-exposed skin.
Apply liberally to face and body after sun exposure
This beautifully scented body and face lotion is a must-have for healing the skin after sun exposure. Packed full of moisturising and hydrating ingredients, it also works to prolong a tan.
You May Also Like
RRP £19.50
£17.55
You Save 10%
RRP £19.50
£17.55
You Save 10%