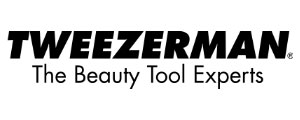 Tweezerman Petit Tweeze Set
Ideal for: Shaping brows with precision.
The Tweezerman Petit Tweeze Set combines the two most popular Tweezerman tweezers; the Slant and Point, in a stainless-steel minature size. As with their larger counterparts, each tweezer is perfectly aligned and hand finished for precision plucking and tweezing.
All this is beautfully presented in leather case, making the Tweezerman Petit Tweeze Set a perfect travelling companion.
Use the Slant for precision brow shaping and the Point for ingrown hairs, splinters and more detailed brow work
To ensure the most painfree plucking take a hot shower or use a warm flannel to open your pores
Begin to tweeze in the direction of hairgrowth to minimize breakage
Never tweeze above the eyebrows, and remember less is more!
Use a cold damp flannel to close your pores post-tweezing.
Ultimate cuteness comes in the form of Tweezerman Petit Tweeze Set...the minature versions of your favourite Tweezerman tweezers are just as accurate and easy to use as their big brothers but come with the added benefit they're easily transportable.