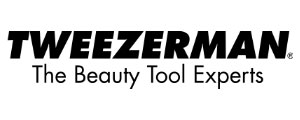 Tweezerman Folding ILashcomb
Ideal for: combing eyelashes for separation and definition
Luscious Lashes are what all women strive for and Tweezerman Folding ILashcomb ensures that your lashes are separated and defined even when you're wearing mascara. The perfectly spaced gold-plated metal teeth glide across your lashes defining and separating them. The unique design Tweezerman Folding ILashcomb folds neatly into itself to protect the teeth.
While still wet with mascara, comb your lashes (moving up, out and away from eyes).
If you plan on applying more than one coat of mascara ensure that you comb lashes after each additional application.
Make sure that you clean your Tweezerman Folding ILashcomb regularly with an alcohol-soaked cotton ball.
Tweezerman are always the pinnacle of design, practicality and innovation and the Tweezerman Folding ILashcomb is all of these, the patanted design is one-of-a-kind meaning you won't find the same quality and innovation in any other product...so what are you waiting for...with a futter of your luscious lashes you could have one of your own in a few days!