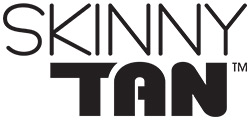 Skinny Tan Protect & Glow Lotion SPF 50 200ml
RRP £14.99
£11.24
You Save 25%
Ideal for: Tanning as you block sun damage.
This Skinny Tan Protect & Glow Lotion will protect, tan and hydrate in one.
High UVA protection with a 5 star rating.
It also has a built in low level Gradual Tanner so you can tan as you block sun damage. It is water resistant and long lasting- apply every 4hrs to stay protected and build a light glow gradually.
Enriched with naturally derived coconut oil & Vitamin E.
Easy to apply - no mitt - simply rinse palms gently (in the sea or pool) after each application.
Free from parabens, sulfates and vegan friendly, this formula's making it a #TeamGorgeous winner.