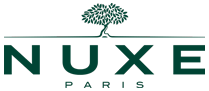 NUXE Shimmering Dry Oil Huile Prodigieuse® 100ml
RRP £34.50
£29.33
You Save 15%
Ideal for: Smoothing and nourishing face, body and hair
Designed for the face, body and hair, NUXE Huile Prodigieuse Multi-Usage Dry Oil - Golden Shimmer (100ml) is a shimmering oil made up of 95% natural ingredients.

The multi-usage oil has a light, enchanting fragrance with Orange Blossom top notes, Rose and Lily heart notes, and Vanilla and Cedar Amber base notes.
It is a unique combination of 30% Precious Plant Oils and Vitamin E to nourish, repair and soften your face, body and hair in a single step. Your face and body are left feeling soft and silky, whilst your hair is supple, soft and shines with health. The sensual golden particles leave a subtle shimmer on your skin and enhance your every move.
Please note: The 100ml Huile Prodigieuse is a spray bottle.
Apply this Dry Oil to your face, body and hair all year round, in summer and in winter.
Perfect for use after sun exposure to give an incredibly radiant, enhanced effect.

Gorgeous Tips:
Ruffle through your hair to achieve a full volume, shimmering effect.

Massage Shimmering Dry Oil into your legs, working upward for a "silk stockings" effect. The satin glints in the shimmering oil will subtly correct any skin imperfections.
Sprinkle a few drops of Huile Prodigieuse into your bath for a truly relaxing experience.
With its unique concentration of 6 Precious Oils (Borage, St. John's Wort, Sweet Almond, Camellia, Hazelnet Hazelnut and Macadamia) and Vitamin E, this easily-absorbed, multi-usage Shimmering Dry Oil will leave your skin soft and silky in a single step, while your hair will be left with amazing softness and shine. Its iridescent gold particles illuminate all skin types and all hair types with a subtle golden shimmer.