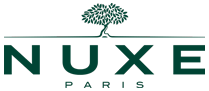 NUXE Crème Fraîche de Beauté 48-Hour Moisturising Cream - Normal Skin 50ml
RRP £25.00
£19.33
You Save 23%
Ideal for: Use on normal skin to deliver a dose of hydration and protect against pollution.
NUXE Crème Fraîche is an exquisite range with a breakthrough formulation to hydrate and soothe your dehydrated and sensitive skin. This new formulation offers 48 hour moisturisation and anti-pollution benefits, formulated with only the best ingredients to benefit your skin.
Combining gentle Botanical Milks with high-tech Algae Extract, your skin will be intensely hydrated and shielded against polution. Key ingredients in the new range include:
Acacia
Blonde Pea
Green Tea
Almond Milk
Oat Milk
Coconut Milk
Soya Milk
Red Algae
This gorgeous melting cream offers 48 hour hydration and will soothe your skin while protecting it from polution.
Apply morning and/or evening to face and neck.
Our daily go-to moisturiser, NUXE Crème Fraîche de Beauté Fluid leaves our skin gorgeous and glowing from within.
You May Also Like
RRP £16.50
£14.03
You Save 15%
RRP £25.00
£21.25
You Save 15%