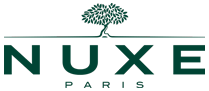 NUXE Body Relaxing Fragrance Water 100ml
RRP £28.50
£24.23
You Save 15%
Ideal for: Refreshing skin with a relaxing fragrance.
NUXE Body Relaxing Fragrance Water envelops skin with a refreshing and uplifting fragrance to keep skin feeling soft and silky.
Fragrant Blend:
Coconut Sorbet
Almond & Orange Blossom
Musk & Wild Vanilla
The relaxing body fragrance has a subtle, discreet scent, so there's no risk of applying too much and the fragrance to be overwhelming.
Spritz over clean, dry skin after moisturising
Treat this body mist like a perfume to add a touch of delicate fragrance to your body routine.
The soothing, refreshing body fragrance promotes a sense of wellbeing and relaxation.