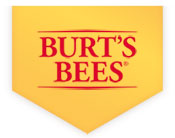 Burt's Bees Burt's Essential Edit
RRP £11.69
£10.52
You Save 10%
Ideal for: treating your favourite busy bee.
Treat your favourite busy bee to the Burt's Bees Burt's Essential Edit. Included is everything needed for a naturally beautiful face and lips:
Beeswax Lip Balm
Sensitive Day Lotion Mini
Coconut Foot Cream Mini
Tinted Lip Balm (Zinnia shade)
Enriched with 100% natural-origin ingredients and formulated without parabens, phthalates, petrolatum, SLS or synthetic fragrances.
Please follow product instructions.
With four face and lip must-haves as sweet as honey, this kit makes a great gift for your favourite busy bee.
You May Also Like
RRP £4.99
£4.49
You Save 10%