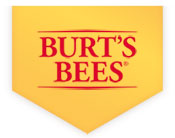 Burt's Bees Facial Cleansing Towlettes - White Tea Extract 30 Packet
RRP £6.49
£5.84
You Save 10%
Ideal for: Quickly and effectively cleansing skin. Great for travelling!
Burt's Bees Facial Cleansing Towlettes - White Tea Extract are infused with anti-oxidant rich White Tea Extract and other botanical extracts including Cucumber Extracts and Aloe Vera Juice to cleanse and calm your face naturally!
Sulfate-free.
These Facial Cleansing Towelettes from Burts Bees have been formulated to care for your skin naturally by removing dirt, oil and make-up with just one easy step.