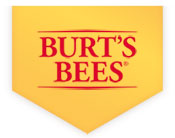 Burt's Bees Facial Cleansing Towelettes - Pink Grapefruit 30 wipes
RRP £6.49
£5.84
You Save 10%
Ideal for: Simple and effective cleansing on the go.
Forget all you've heard about makeup cleansing wipes being bad for your skin; Burt's Bees® Facial Cleansing Towelettes, Pink Grapefruit, are enriched with pink grapefruit to refresh and cleanse the skin.
Toning and cleansing in one simple step, and perfect for normal to oily skin, the towelettes exfoliate and tone while removing makeup, dirt and oil from the skin. Dermatologist and ophthalmologist-tested, the Burt's Bees® Facial Cleansing Towelettes are also free from parabens, phthalates and petrolatum.
So remove the need for rinsing, and give yourself the gift of cleansing on the go with these 99.1% natural cleansing cloths from Burt's Bees®!
Gently wipe across face to remove dirt, oil and makeup.
No need to rinse.
We make sure we always have a pack of these wonder wipes in our handbag!