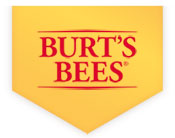 Burt's Bees Baby Bee Multipurpose Ointment 210g
RRP £8.99
£8.09
You Save 10%
Burt's Bees Baby Bee Multipurpose Ointment will leave your baby a happy baby! This ointment is multipurpose, and therefore has been specially formulated to protect and soothe your baby's skin, leaving them feeling as comfortable as possible.
This product contain Vitamin E to nourish the skin, whilst the zinc oxide and beeswax create a barrier, to keep unwanted moisture out.
Apply to baby's face and body as needed.
For diaper area, cleanse baby's diaper area and allow to dry before applying.
Apply ointment liberally with each diaper change and as often as needed, especially at bedtime.
Burt's Bees Baby Bee Multipurpose Ointment is perfect to help keep your baby comfortable and their skin feeling softer than ever.