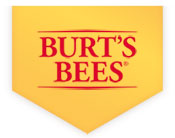 Burt's Bees 100% Natural Overnight Intensive Lip Treatment 7.08g
RRP £6.99
£6.29
You Save 10%
Ideal for: Those looking to keep lips hydrated, smooth and soft.
Banishing dryness and hydrating, all while you sleep? Perfect!
Burt's Bees Overngiht Intensive Lip Treatment is formulated with 100% natural Ceramide oils, found naturally in your skin, to maintain the skin's barrier that protects from dryness and environmental irritants.
Retaining moisture while soothing and conditioning the lips, you'll wake to softer and healthier looking lips, ready for colour or balm application!
Apply lip balm liberally to your lips as often as needed.
For a conditioning at-home spa treat, whiy not pair the Overnight Intensive Lip Treatment with Burt's Bees Conditioning Lip Scrub?
You May Also Like
RRP £4.99
£4.49
You Save 10%
RRP £3.99
£3.59
You Save 10%
RRP £6.99
£6.29
You Save 10%