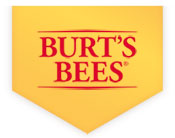 Burt's Bees 100% Natural Moisturising Lip Balm - Cucumber Mint with Beeswax 4.25g
RRP £3.99
£3.59
You Save 10%
Ideal for: Hydrating, nourishing and softening dry lips.
Selected as a new flavour by consumer voting on social media, this sought-after lip balm is infused with cucumber fruit extracts and Beeswax to nourish, moisturise and soften the lips.
With hydrating oils and butters to leave lips happy and healthy, the Uncap Cumber with a hint of Peppermint Oil provides a refreshing tingle as the formula glides on smoothly.
100% natural, the formula's free from parabens, phthalates, petrolatum and SLS too.
Apply to lips as desired.
Care for your lips naturally with just one swipe of this conditioning lip balm. Hydrating and nourishing, this refreshing formula will become your new go-to favourite.
You May Also Like
RRP £4.99
£4.49
You Save 10%